Australian Museum to reopen with free entry after multi-million-dollar renovations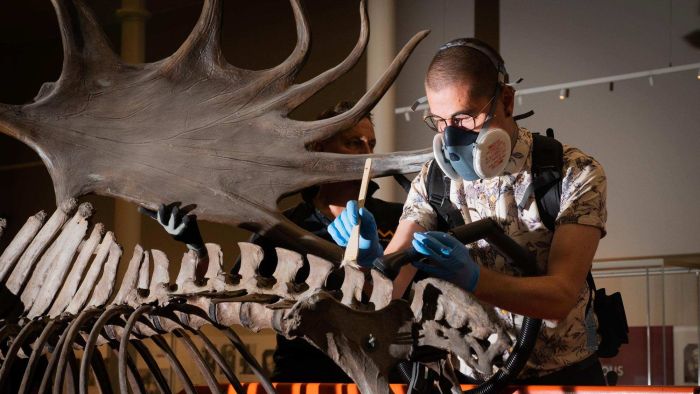 Dusting off an 8,000-year-old Irish elk skeleton is no simple task — especially when it's three metres wide, two metres tall, has giant antlers and is suspended in the air.
Key points:
The Australian Museum will reopen on Saturday, November 28
The museum has undergone a $57.5 million transformation and was closed for 15 months
General admission will be free
The skeleton is just one of more than 21 million specimens being cleaned, dusted and arranged for the re-opening of the Australian Museum on November 28.
The iconic institution has been closed for 15 months and undergone an extensive $57.5 million transformation, dubbed Project Discover.
As part of the "top-to-bottom" upgrade, some back-of-house areas were knocked out to add more than…