Australian Open players hit balls against walls, run laps in room to overcome coronavirus quarantine setbacks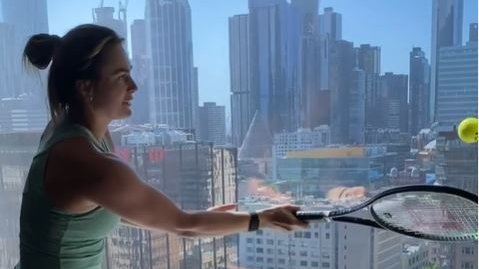 Confined to their hotel rooms for two weeks and unable to train, some tennis players have come up with novel ways to prepare for the Australian Open.
Positive COVID-19 cases on three charter flights to Melbourne, from Los Angeles, Abu Dhabi and Doha, saw dozens of players named as close contacts, meaning they are unable to leave their rooms, even to train.
While the players say the two-week quarantine seriously curtails their ability to prepare for the grand slam, tournament organisers say they are providing equipment to the players so they can train.
But the players themselves are trying to make the most of a bad situation.
Mattress, windows and walls prove…