Brett Whiteley auction sets new record for Australian art sales at $5 million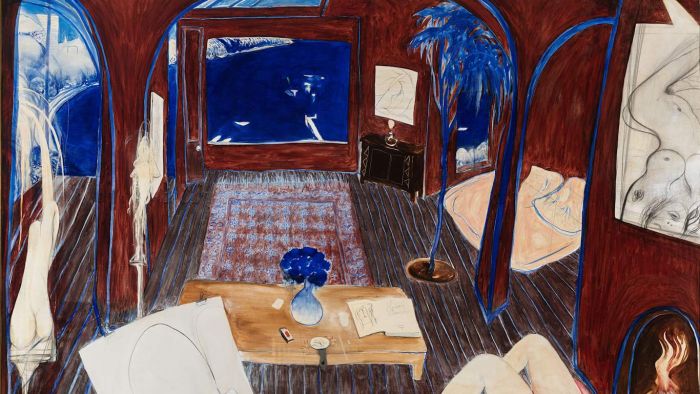 A painting by the late Brett Whiteley has been sold for $5 million in Sydney, setting a new record as the highest sum fetched by Australian artwork at auction in Australia.
Henri's Armchair, sold at auction on Thursday night, is part of Whiteley's Lavender Bay series, painted at the house and studio in the Sydney harbourside suburb of Lavender Bay, where he painted some of his best known works.
The price tag is not only a record for Australian art sales, but a record for a Whiteley painting.
More to follow.