Iranian refugee Arad Nik sets up new life in Hobart, longs to call Australia home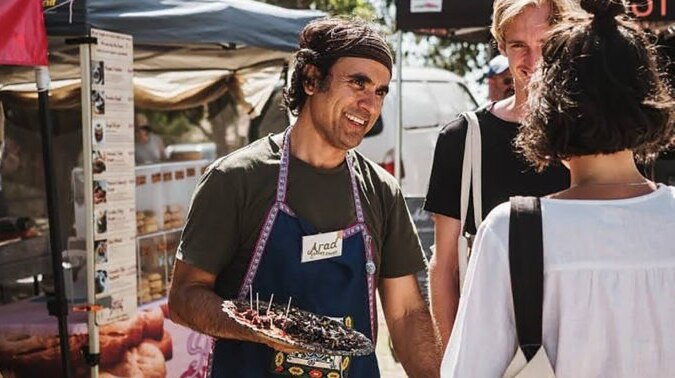 It is Persian New Year – Nowruz – this weekend, and Iranians around the world will be celebrating with food and family.
For Arad Nik, an Iranian refugee living in Hobart, it marks 10 years since he fled his homeland and last saw his son, Arta, 10, who lives with his ex-wife in Iran.
"It's hard to explain how much I miss him, Mr Nik said.
"I am missing part of my heart, part of my spirit.
"I wake up by myself and feel like I am in a small boat in a large ocean, very alone."
Mr Nik worked as a pathologist in Iran and fled his country after imprisonment and torture. He now runs a Persian food business in Hobart.
But he's still stateless after all these years.