Kamala Harris becomes first Black person, first Asian American sworn in as US Vice-President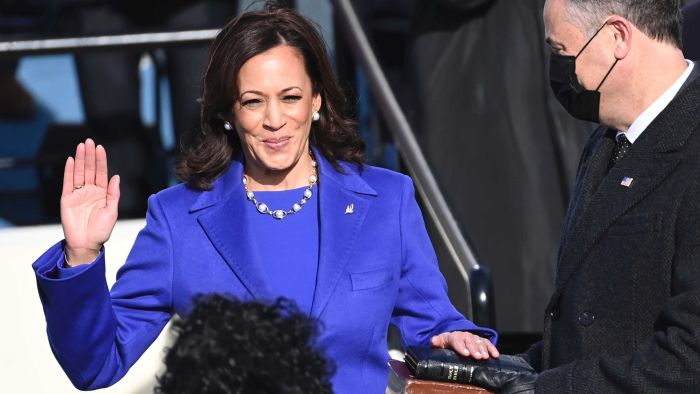 Kamala Harris has been sworn in as the US Vice-President, becoming the first woman, the first Black person and the first Asian American to hold the office.
"Here we stand where 108 years ago at another inaugural, thousands of protesters tried to block brave women marching for the right to vote," Joe Biden said during his inauguration as 46th President of the United States on Wednesday local time.
Looking ahead, Ms Harris, 56, is seen as an obvious contender for the Democratic Party's 2024 presidential nomination should Mr Biden, 78, decide not to seek a second term.
Ms Harris has yet…