Oyster farms were banking on a better 2021, instead they got rain on top of a 'trifecta of pain'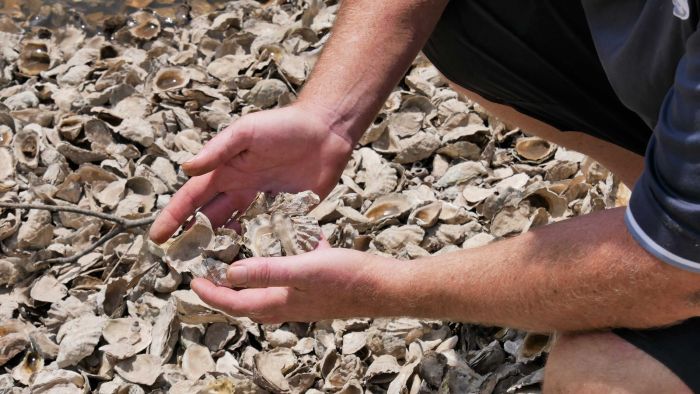 After a year of ashy water, floods and COVID-19 lockdowns, oyster farmers across the state were looking forward to a bumper summer season.
Key points:
Many oyster farms in NSW have had to close or stop harvesting due to recent heavy rainfall
The combination of bushfires and rain has increased the prospect of disease in oysters
Farmers are also concerned a warming climate could bring more diseases, pests, and savage weather
But recent rainfall along the New South Wales coast could be the final blow for many farmers — particularly those on the Macleay River.
Oyster farmer David Smith said more wet weather would herald another challenging year.
"We've got a trifecta of pain for oyster farmers on the Macleay at the moment," he said.
"Now we have…