Western Queensland's 'drought babies' have puddles to splash in after 10-year dry spell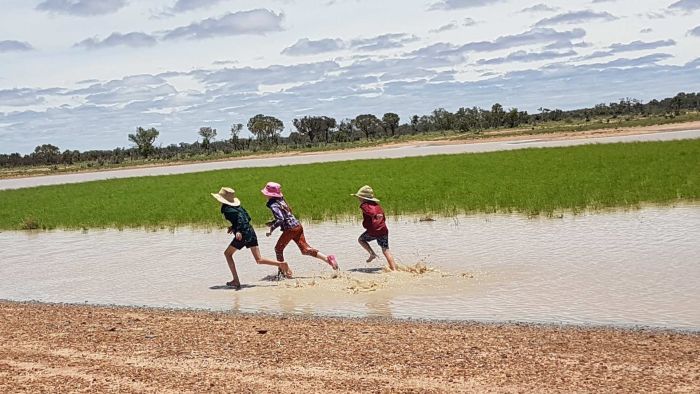 Wednesday January 13, 2021
Some farm children are hearing rain on the roof for the first time in their lives, and now can't get enough of mucking about in muddy puddles as western Queensland gets a good drenching.
Fletcher, Lucy and Clancy, (left to right), are making the most of the excess water around Taree station. Photo: ABC licensed
For some people, seeing rainfall doesn't usually leave an indelible impression.
But for "drought babies" growing up in drought-ravaged western Queensland, the recent rain has been life changing.
Lucy, Fletcher and Clancy Hawkins have seen the…